Skyrocket

your Google's

PageSpeed

score, and

Conversion Rate
We help you
improve

and

pass

most of your pages'

Core Web Vitals

assessments. Boost your SEO rankings and get as many URLs as possible with a good page experience.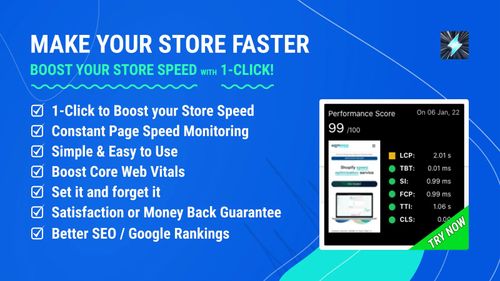 Superspeed is much more than a Page Speed Monitoring Shopify application. It's the most powerful solution to boost your loading time, improve your PageSpeed score, and optimize your Core Web Vitals.
Start Free Trial
You're in good company
Rated 5-Star on Shopify App Store! Shopify 2.0 Ready!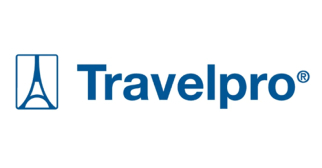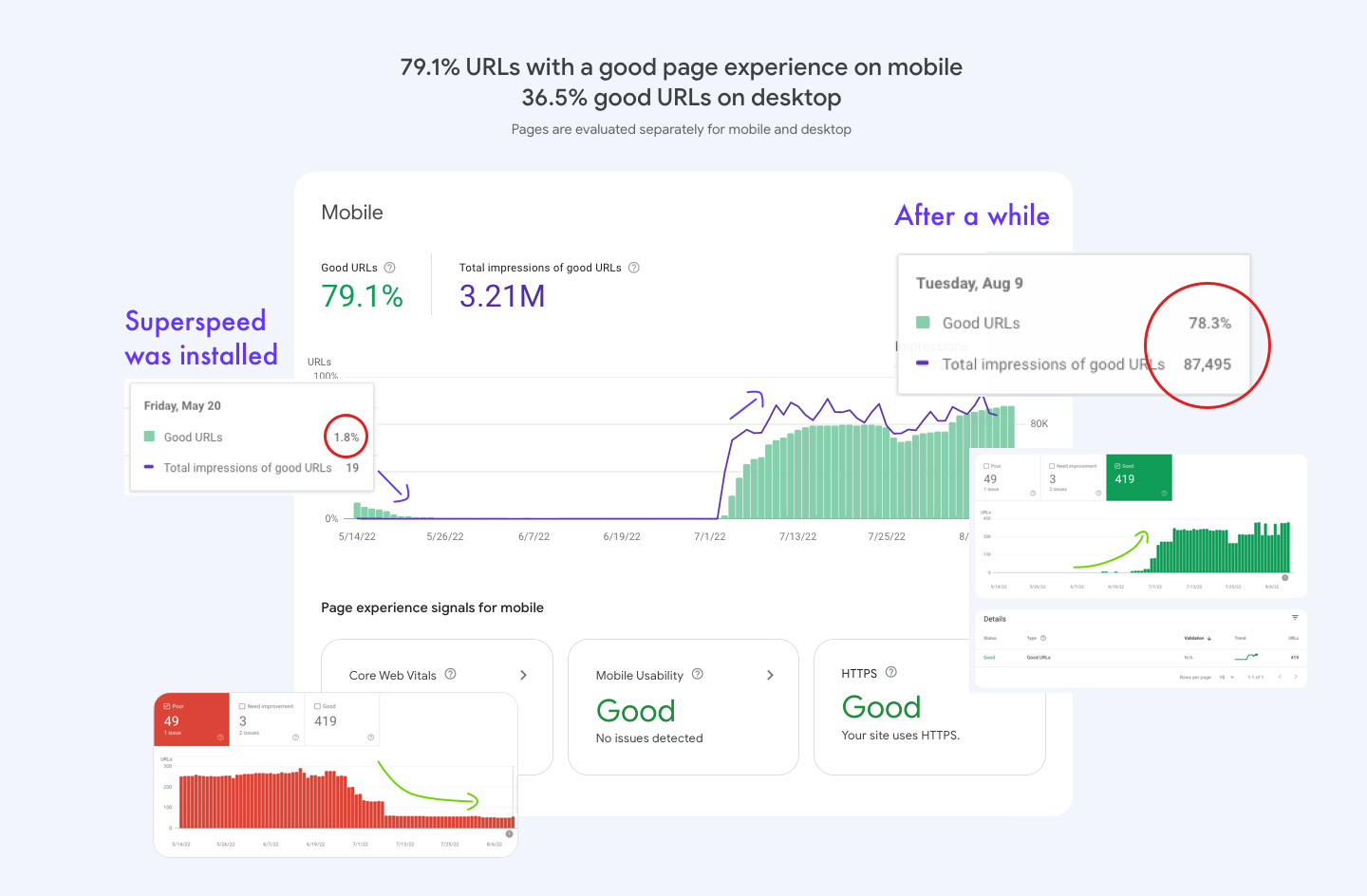 Take a vacation. We'll handle your PageSpeed
We'll help you improve your Core Web Vitals
Premium long-term Assistance you deserve
Constant PageSpeed Monitoring
Superspeed Features
Here are some benefits you get when you improve your speed with Superspeed. Every 100ms improvement will make a difference in the long run.
Get Good LCP Score
Largest Contentful Paint (LCP) matters not only for delivering a great user experience but also for improving your SEO performance.
Reduce TBT
Your Total Blocking Time (TBT) is high when you add multiple apps, 3rd party or tracking pixels.
Improve TTI
Improve your TTI (Time To Interactive) metric and make your customers feel a smooth experience browsing your great products.
Professional Customer Experience
Page Speed improves your Customer User Experience. Your customers will spend a more extended period on your store and are encouraged to visit more pages and purchase from your Shopify store.
Less abandoned checkouts
When your Shopify store loads fast, your customers stay engaged and are likelier to buy from you and recommend your store to others.
Reduced Page Bounce Rates
Get better UX (User Experience), lower page bounce rates, and increase your conversion rates. Milliseconds make millions. Every millisecond matters! According to Google and Deloitte reports, for every 100ms, you will improve your conversion rate by 1%.
Better UX
Better SEO
Better Google rankings
Better Google rankings
More Conversions
More Sales and Revenue
More Happy Customers
More Add To Carts
Better marketing perfor mance
Reduced Page Bounce Rates
Improved user experience
Enhanced SERP positioning
Why Merchants Love Us
❤️
Rated 5-Star on Shopify App Store! Shopify 2.0 Ready!
"

My store speed almost doubled since we installed this app. The customer support is also wonderful and very helpful.

Aurum Brothers

on the Shopify App Store
"

Woh! I'm heavily impressed. Dan and his team significantly increase the performance of our shop. Before using the app we failed the Core Web Vitals test. The app improved many metrics. And the support by Superspeed was absolutely phenomenal. They answered and acted very quickly. And Superspeed does everything to get the best performance possible for their customers. I can highly recommend Superspeed.

Herzlein Fashion

on the Shopify App Store
"

The widget is awesome, Especially the co-founder Dan. They are very responsive and helpful. Website speed improved significantly!

Fundspring.hk

on the Shopify App Store
"

The team is very enthusiastic. My store performance score has risen from 17 to 38. Thank you very much

Jackery Japan

on the Shopify App Store
"

Yeah, this app does what it says. It couldn't have been easier (literally one click) and the app is incredibly effective. The only thing better than the app is the customer service. They are a delight to work with.

Davek Canada

on the Shopify App Store
"

Finally an app that can actually increase store speed! Have been using it for a month and already seeing improvements. Customer support is incredible. More eCommerce stores should be using this app.

MiHIGH USA

on the Shopify App Store
"

I had difficulty knowing how to speed up my site and tried different apps. The problem is when you do that you get code left behind and if you are not careful it can get messy real fast. I am not a tech-savvy person and Superspeed helped fix my code and really took their time to help me. Yes, it's not the cheapest. But after bouncing between apps you realize it's worth paying for, you need to be a speedy site to compete online. The bonus is when they are nice and you want to support guys that care, which makes all the difference.

WILDE

on the Shopify App Store
"

I have tried EVERY SPEED APP on the app store. I have been satisfied with a few other, but they just never did the trick. I decided to just try Superspeed app because... heck why not. I installed the app & immediately saw results. What I loved the most was how Dan really took the time to make sure the APP was working at its maximum potential. Don't believe me? Go to my store & see how quick it is!

Gerardo Collection

on the Shopify App Store
"

If you have a resource heavy website this SuperSpeed app is an absolute must in combination with their ShopySpeed Optimization Service. *Otherwise the SuperSpeed app alone 'may' be all you need. Using both the app and service our website's Google Insights performance score increased 306% and our conversion rate increased high double-digits! The developer (Dan) is an expert in Shopify Speed Optimization and is one of the best developers I have worked with. Just install the app, contact Dan and you'll store will be flying.

Meadow Blu

on the Shopify App Store
"

This app deserves more visibility and customers. I've tried other speed shopify apps and they either don't do anything or slow your website down. With this app, you can actually see the improvement in performance yourself by just browsing your website. It is very noticeable. Dan is also very responsive and patient with answering questions and helping you get the most out of the app. I highly highly recommend Superspeed.

Everything Crochet

on the Shopify App Store
"

After months of trying different apps on the Shopify App store only to find they made no difference to the speed of our website. We decided to try Superspeed! WoW is an understatement this app is fantastic, within 5 minutes of installing this app, our website was loading so fast, our Google Speed for Mobile is now 80 and our rankings started to increase massively within 7 days. I have been talking with Dan the developer of this app, and he is so kind and has helped us so much, even with other problems we faced with the way things work on Shopify. I can honestly not thank Dan enough, such a great person to chat with and I highly recommend this app to everyone using Shopify, it's 100% a must-have app if you are using Shopify and want to improve your site speed and google speed score. Get this app!

The Fashion Gift Shop

on the Shopify App Store
"

Highly recommend this app. Super easy to install and setup, the plans are simple, and there's an instant site speed increase immediately upon implementation. We all know themes and CMS platforms all have their pros and cons, and this app keeps things simple, and is very efficient/effective right after install. The fact that I can have confidence the app is also monitoring my prioritized pages, helps me rest assured everything is firing properly. I love being able to load the app, and immediately see page insights/speed in the dashboard. Above all, I struggle with customer service with most apps, and we value people with my business, and so does this team. Five Stars, keep it up team, great work.

Vessel®

on the Shopify App Store
"

Wow. This app is super easy to setup. Only been using it for a few days but it's made a huge difference. Andrew is the man to speak to if you have questions . Brilliant

WeLoveLeds

on the Shopify App Store
"

First of all, this app provides the best customer services and Dan is very patient to provide all the necessary information. The customer service team is very strong and even following up my case during the weekend. Secondly, they have strong technical competency, which my site speed has been improved significantly within 2-working days. On the other hand, they keep providing status update and let me know the progress so far. This is an app that you must have, especially if you want to improve the browsing experience for your customer. Excellent experience

city'super E-Shop

on the Shopify App Store
Improve your Shopify store
Core Web Vitals!
Get more sales, increase your conversion rate, get higher rankings in Google by increasing your Shopify store loading speed.
"

I am beyond satisfied with this app. For literal years I've been trying to improve the speed of my shopify theme. This has made the biggest difference. Wonderful experience working with Dan, too.

SuzanneSomers.com

on the Shopify App Store
"

This app is one of the few exceptions to the phrase "Too good to be true". As a skeptic, we downloaded it assuming it would marginally help; however, it immediately increased our site speed—a large amount too. Our Google PSI score has been increasing ever since as well as a very noticeable increase in our (semi-heavy) website speed. Check it out in action on our site if you're still on the fence: kalifano.com Support is very responsive and helpful. We highly recommend this to anyone looking to increase their site speed. Hopefully our competition doesn't find out about this gem hahaha…

KALIFANO

on the Shopify App Store
"

This is the best app out there because it does exactly what the title says "Superspeed". My store wasn't performing at its best. Now it is! Also, the Customer Service is amazing. They always respond and they're very patient. Thank you!

BellaRose Beauty Collections

on the Shopify App Store
"

I was a skeptic, I had tried other ways of speeding up our site and only gave it a go after speaking/emailing back and forth with Dan at DesinSection9. I have waited a few days to leave my review because although I could see within a day that it was faster I wanted to make sure it lasted. My speed score took about a week to increase from 35 to 47, there was a massive improvement in LCP and smaller improvements across the other core web vital scores.

Little Miss Viking

on the Shopify App Store
"

Really good and informative dashboard. Easy to navigate. Dan went above and beyond to help us out with our overall site speed. Thanks so much.

Koncept Innovators, LLC

on the Shopify App Store
"

Great app!, I don't know how they did this but improved my speed significantly. Would definitely recommend them and will have them on my Shopify to help me up to get the score even better

Wine of Georgia

on the Shopify App Store
"

That worked!!! I've tried a bunch of different apps/hacks/tricks to make our site speed load faster. I installed Superspeed and BAM we went from a pretty-good GT Metrix score of B up to an A. Our overall score went up from 78% to 90%. Nice Bump in speed! This one's a keeper. UPDATE: Well I have to say it just keeps getting better. Their team finished installing the "Worker" version of the app to our site (no extra charge). Speeds increased even further. I never dreamed that our site could reach PageSpeed Insight scores of 98% on desktop and over 70% on mobile. This is the absolute BEST $29 I've spent on our business, by a long shot. If you care about the speed of your site (and you should) — get this app. It'll move the needle in a remarkable way!

Excellent Supply

on the Shopify App Store
"

I'm super impressed with how this app had helped our site speed. Overall, their customer service is phenomenal and their other site services they provide are super. I think this app is a must need for anyone looking to do serious business on their site.

Wild Kingdom

on the Shopify App Store
"

Superspeed has had a huge impact on our site's speed score. Most of our key landing and product pages have increased from mid-50s to mid 80s and 90s. Faster page loads makes for happier customers. We're hoping that over time this will increase our SEO, too!

GelaSkins

on the Shopify App Store
"

Superspeed helps us monitor our site speed by running a report every day. They found some opportunities to improve our speed on our theme.

Moderno Collections

on the Shopify App Store
"

This app is really amazing, if you do things correctly, you can easily score a 100 on Desktop and 70+ on mobile according to Pagespeed insights. The cool thing about Superspeed is that the app creates automatically a backup optimized version of your current theme and you'll get a chance to check if there are any elements that were broken during the optimization level. You have 4 modes to choose from and you can easily revert the changes if you'd like. Also one last thing, their support is super friendly and knowledgeable. They'll help you fix any issues quickly. Thank you so much

DEWEL™ PRO

on the Shopify App Store
"

Great app and great service. In addition to the service itself, They helped me fix an unnecessary script in the theme so that the site loaded quickly. This really helped. Highly recommend this app

LadyLunarCat

on the Shopify App Store
"

We were unsure whether to go for the starter plan or Unlimited because of the price difference. We thought is it too good to be true?? We plumped for the Unlimited one and we're very impressed. Really easy to setup and within a day it's doing the job. Really happy.

Neon Vibes UK

on the Shopify App Store
Solving Shopify PageSpeed issues
has never been easier.
Slow sites deter visitors, costing businesses millions. Fast sites have better SEO, better UX, and are more profitable according to Google Page Speed Case Sudies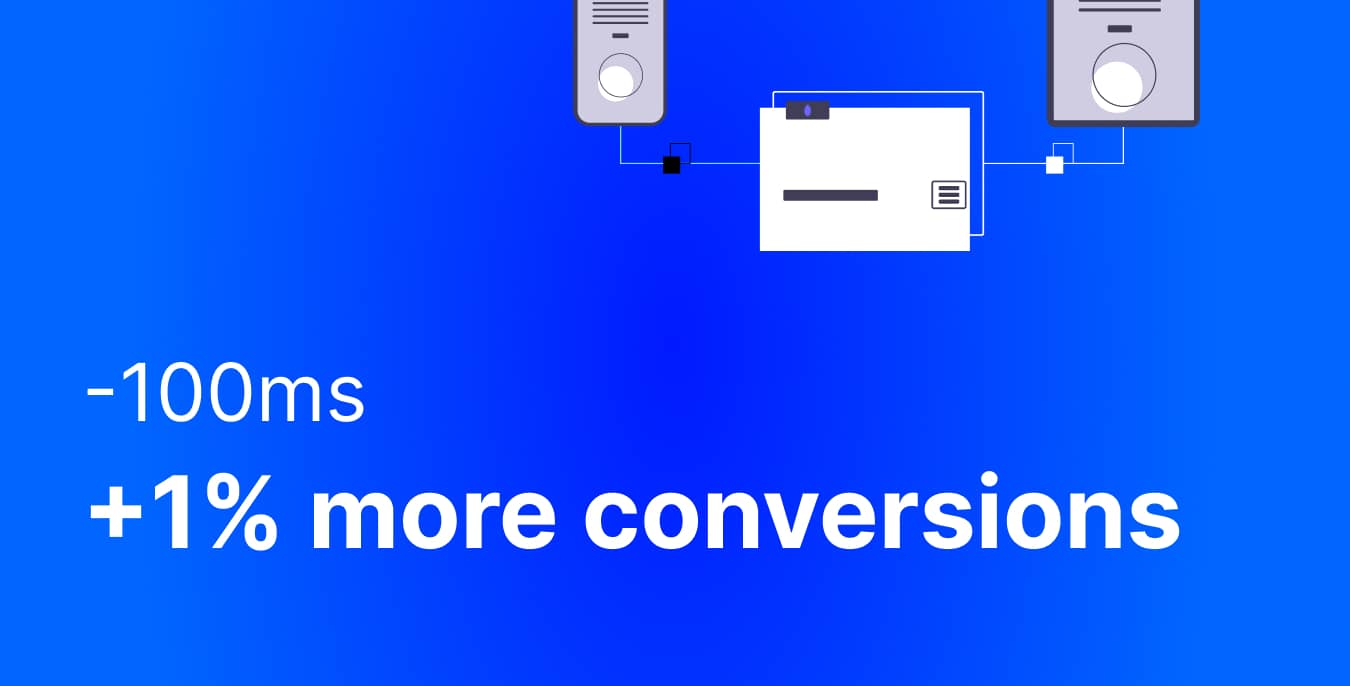 Every 100ms faster generated 1% more conversions
For Mobify, every 100ms decrease in homepage load speed worked out to a 1.11% increase in session-based conversion, yielding an average annual revenue increase of nearly $380,000.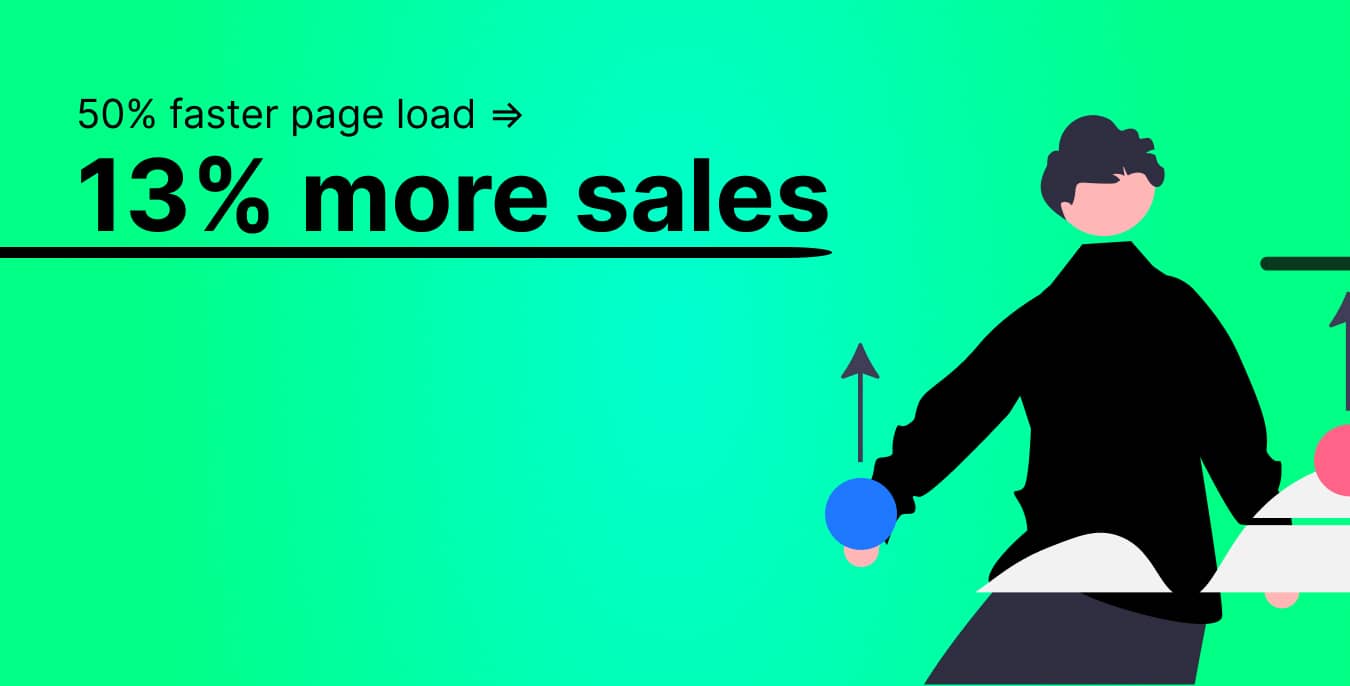 A 50% faster page load time resulted in 13% more sales
When AutoAnything reduced page load time by half, they saw a boost of 12% to 13% in sales.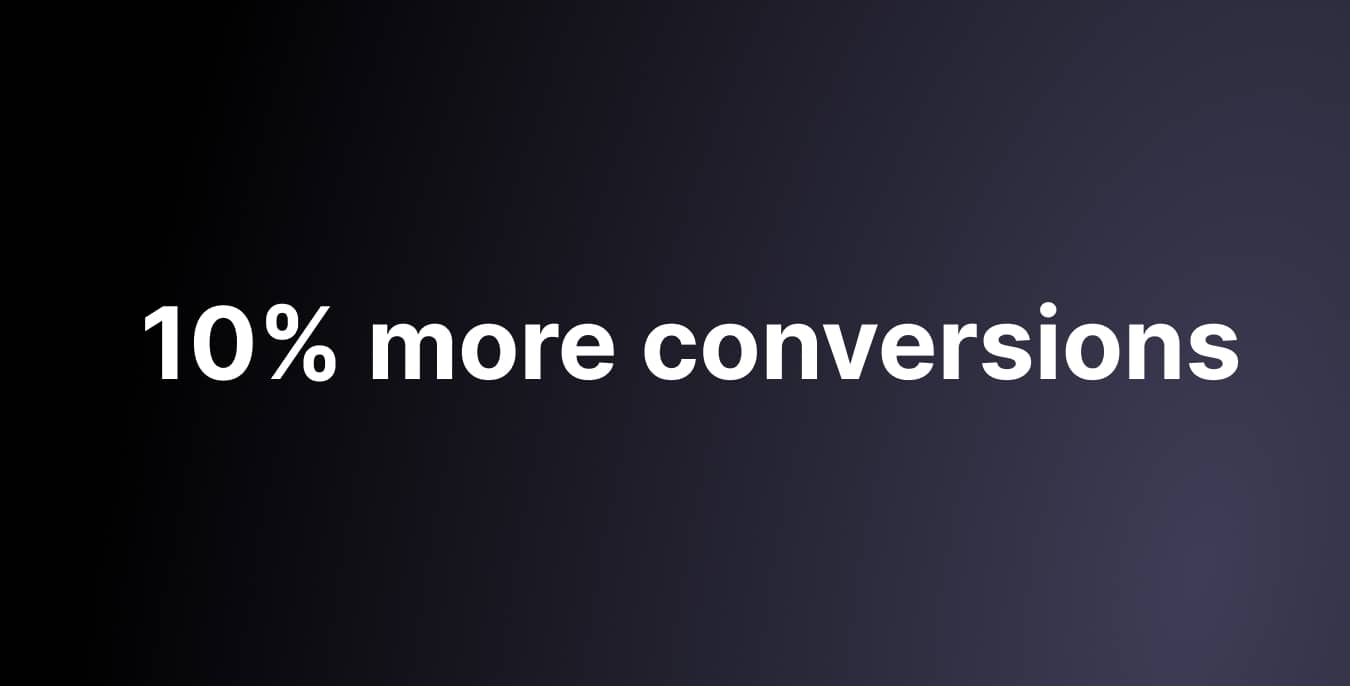 +10% more conversions with only 20% Page Speed Boost
Retailer Furniture Village audited their site speed and developed a plan to address the problems they found, leading to a 20% reduction in page load time and a 10% increase in conversion rate.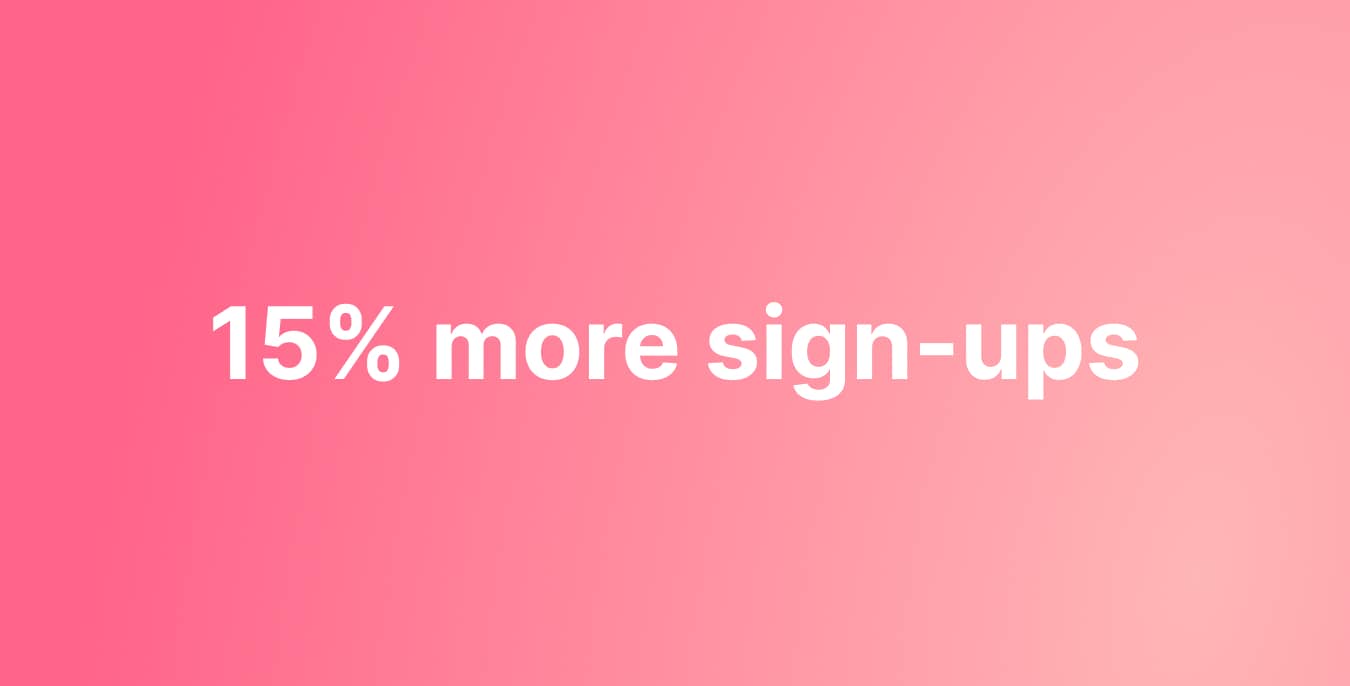 With a 40% faster load time they got 15% more sign-ups
Pinterest reduced perceived wait times by 40% and this increased search engine traffic and sign-ups by 15%.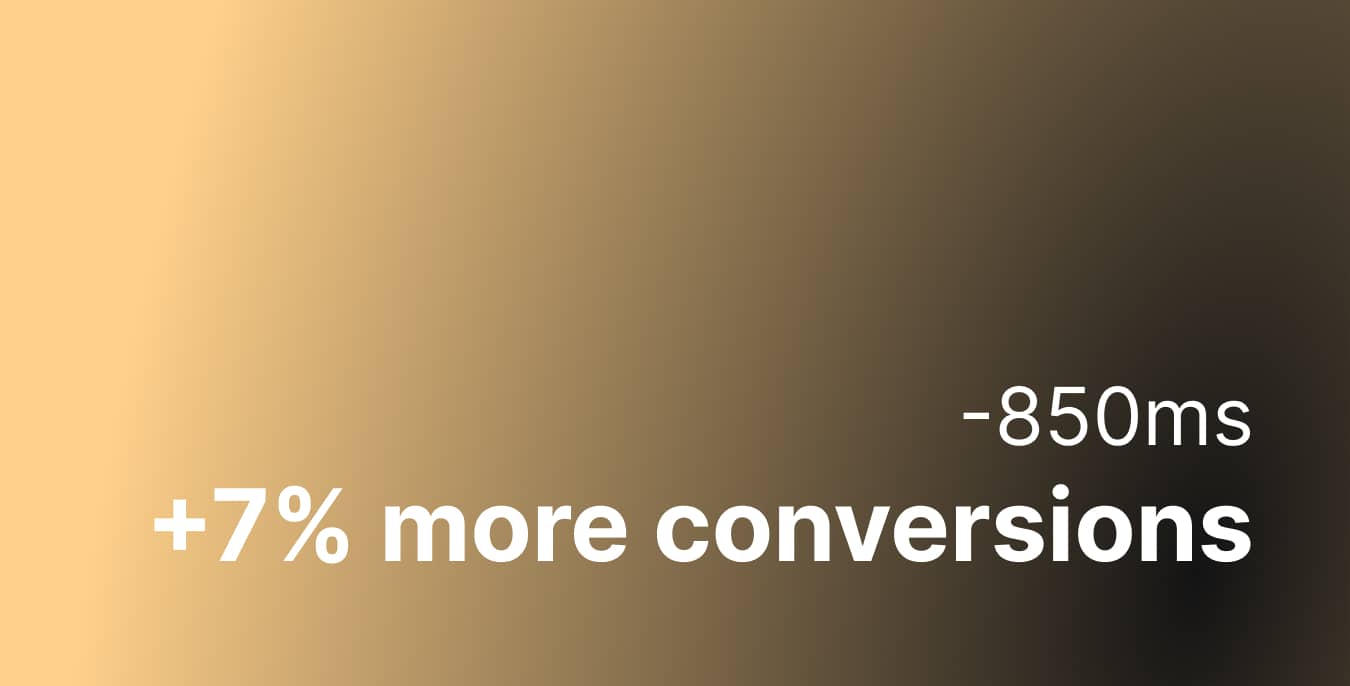 Page boosted with 850ms resulted in +7% more conversions
COOK reduced average page load time by 850 milliseconds which increased conversions by 7%, decreased bounce rates by 7%, and increased pages per session by 10%.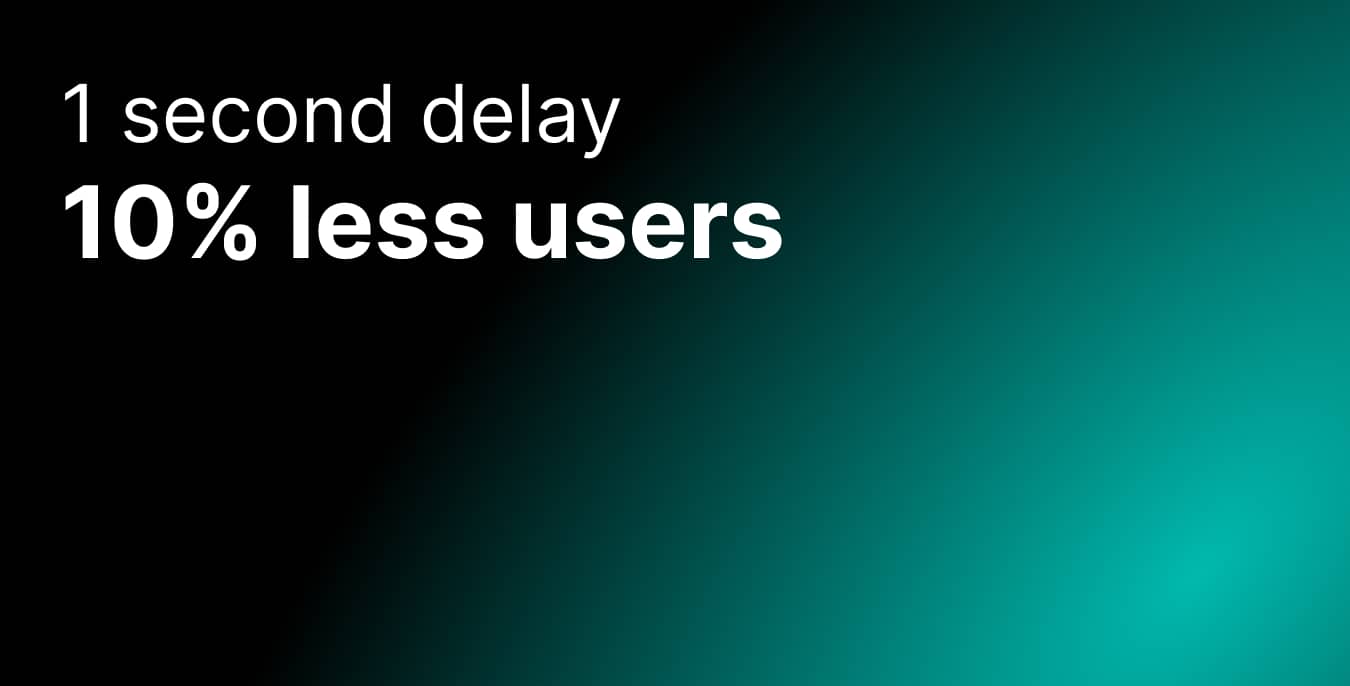 1 seconds slowness BBC got 10% less users
The BBC found they lost an additional 10% of users for every additional second their site took to load.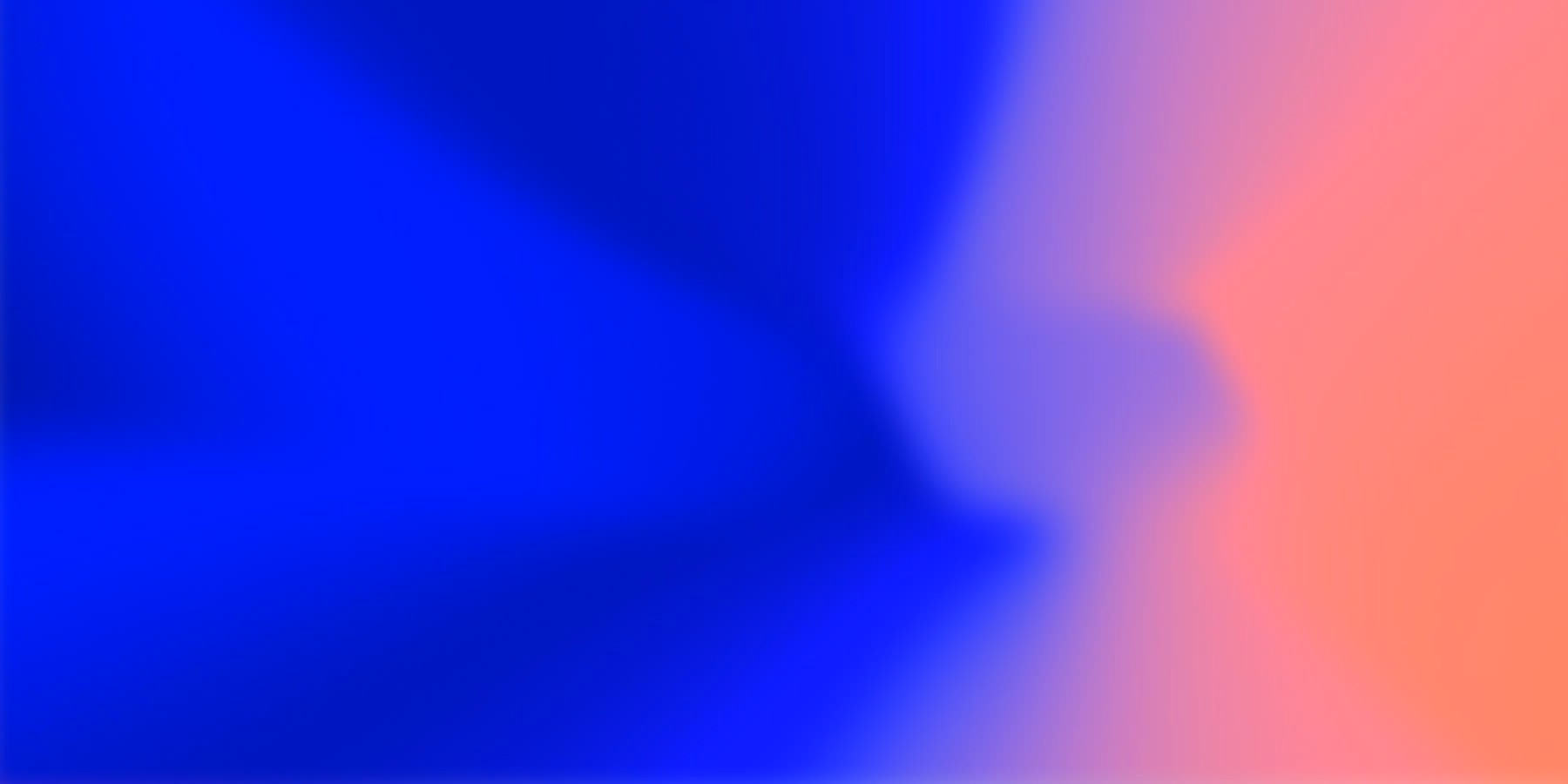 Monitoring & Optimizations
Nothing great is made alone
We are here to help you boost your PageSpeed and pass your Core Web Vitals assessments.
Explore Superspeed features →